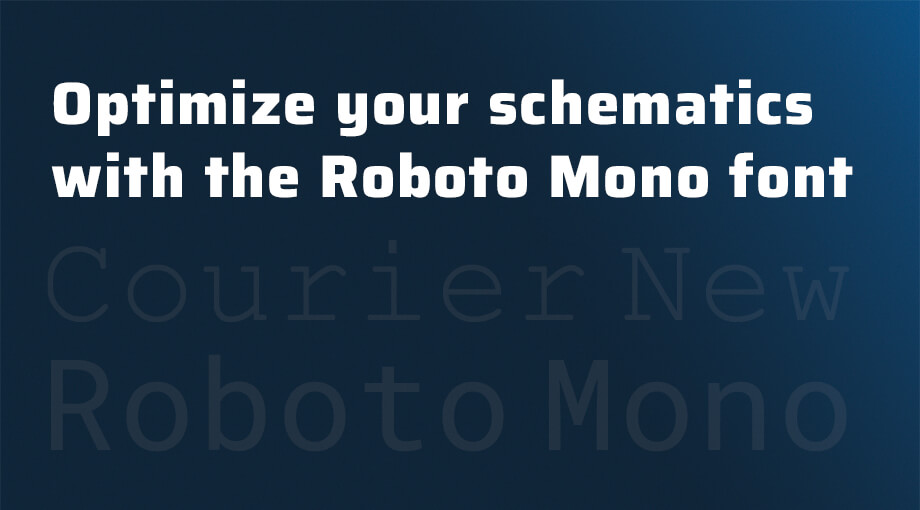 In this blog post you will learn how to enhance readability and visual appeal of your electrical design schematics by switching from the default Courier New font to Roboto Mono.
Using a clear and easy-to-read font like Roboto Mono can significantly enhance the readability and visual appeal of your electrical design schematics. While many WSCAD software users default to the standard "Courier New" font, there are clear advantages to switching to the Roboto Mono font.
Roboto Mono was specifically designed for programming and engineering applications, making it both highly legible and visually appealing, even for small text sizes. In contrast to Courier New, Roboto Mono is optimized for modern displays and devices, resulting in better readability and a more polished appearance. In this article, we will show you how to change the font of your electrical schematics quickly and easily in ELECTRIX or SUITE X. Follow our step-by-step guide and start enjoying the benefits of the Roboto Mono font today!
Comparison of the two fonts
Thanks to the easy installation and quick setup in the WSCAD software, using Roboto Mono and taking advantage of its benefits is a simple matter.
To use Roboto Mono in the WSCAD software, you first need to download and install the font. Follow these steps:
Visit the official Google Fonts website: https://fonts.google.com/specimen/Roboto+Mono.
Click Download family. The Roboto font family will be downloaded as a zip file to your browser's download directory.
Unzip the downloaded zip file in the download directory.
Double-click the RobotoMono-Regular.ttf file.
Click Install. The font will be installed on your computer.
Important: Restart your PC.
Once you have installed the Roboto Mono font on your computer, you can set it as the default font in your WSCAD software by following these steps:
In the menu bar, click Tools | Settings (Options).
Select the menu entry View | Text.
Click on the gear button for the first Standard text font template and select the Roboto Mono font in the font dialog. Close the dialog by clicking OK.
Note: This font template is used for standard texts like reference names, symbol names and function texts.

To maintain a consistent appearance across your entire projects, you should consider changing the other font templates to Roboto Mono, unless you use those templates in a different manner. To do this, simply repeat the previous step for each additional font template.
Click OK to save your changes. The new font will automatically be applied to all your projects.
Future versions of the WSCAD software will use Roboto Mono as the default font. However, there is no need to wait! You can start using this font today by installing it on your computer.
I hope you enjoyed the post and found it helpful.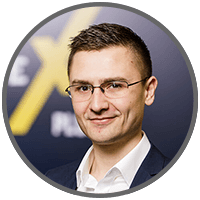 Alin Dragan
Product Manager