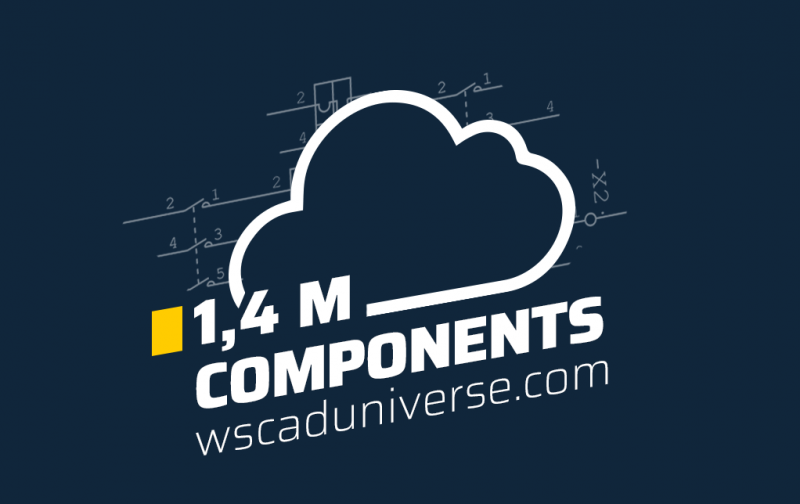 Comparing and importing bills of material from wscaduniverse.com
When you start a new project, you may have completely new part data to work with. If the new part data is available as a bill of material, you can compare that list with the data file in wscaduniverse.com and import the "hits" directly into WSCAD SUITE.
The same applies if you are upgrading from an older electrical CAD system to WSCAD SUITE: you will often want the old part data to be available in WSCAD SUITE too. You can compare whole bills of material with the 1.4 million pieces of data in wscaduniverse.com in a matter of minutes, saving you an enormous amount of time.
If you have a new project and are using a special material list or want to change the software that you use as effectively as possible, you can use the new "Bill of material" (BOM) function. This feature enables WSCAD SUITE users to download large quantities of part data simultaneously in just a few clicks.
In wscaduniverse.com select the new feature "Bill of material" by clicking on your account name on the top right hand corner.

You can now enter your part data in a predefined format (*.csv)in Excel. For most projects, this list will already be available and can simply be copied and pasted into the WSCAD template provided. Click on "Dowload template": In the first column the manufacturer can be entered in the second column the number. If required the norm can be specified optionally.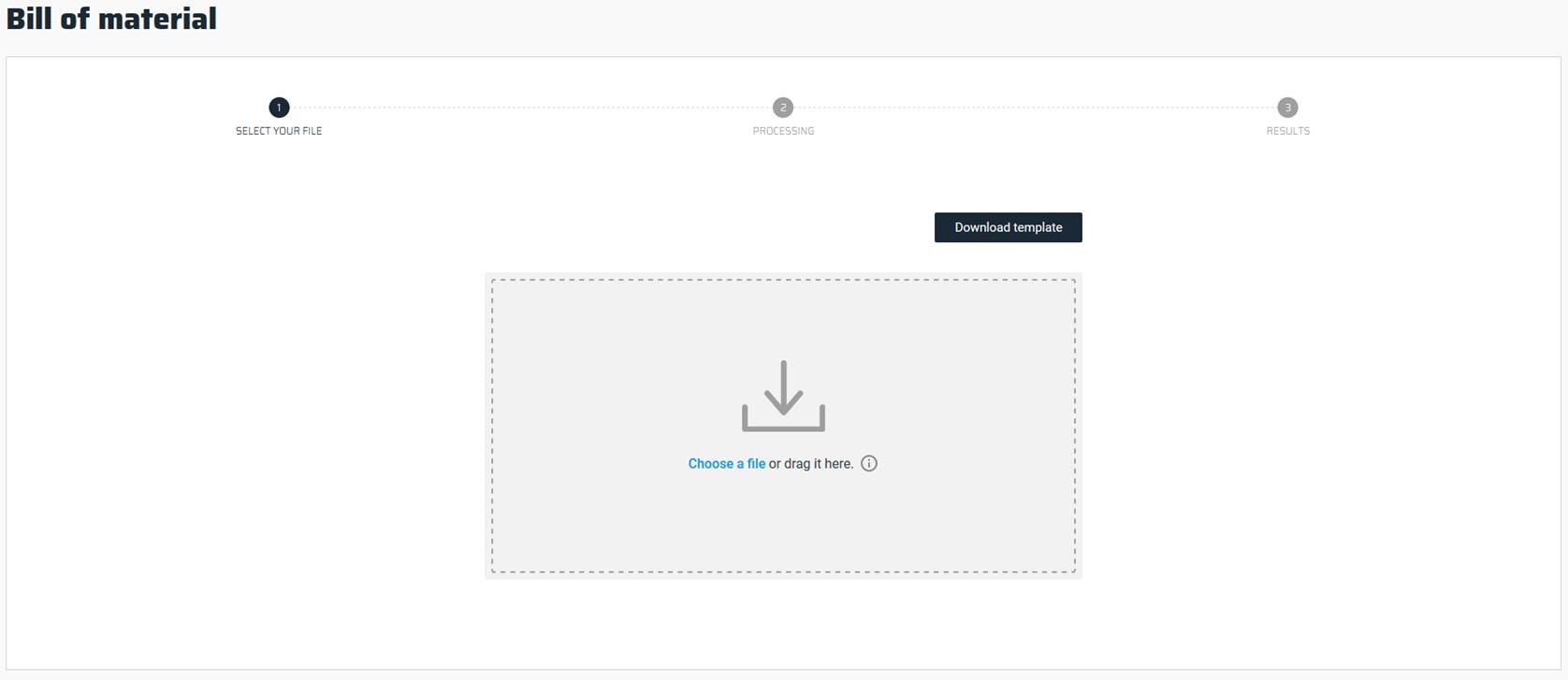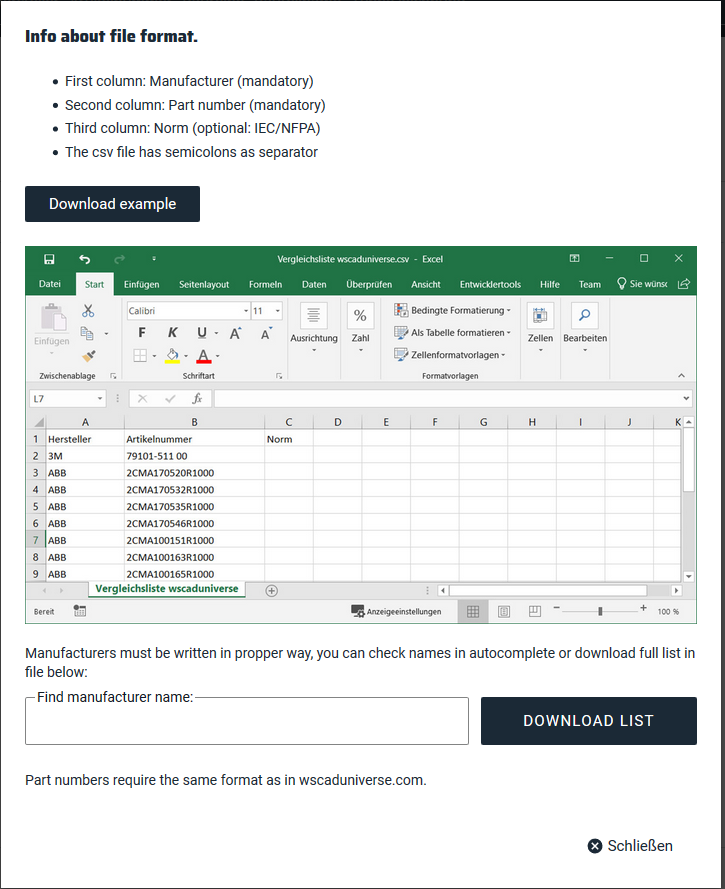 Now you can select your list or drag and drop the file into the window. The system will validate your data automatically: Is the format correct? Is everything written correctly and are all parts present? If a part is not present, you can specify this here and the parts will be created for you! All the parts found are then ready to be imported into WSCAD SUITE. When you select "DOWNLOAD PARTS", the package will be generated for you and downloaded. It can now be imported into WSCAD SUITE as a data package.
And that´s it – you're done: you can upload thousands of pieces of data at lightning speed just by following these 3 steps.
You don't need to download a whole manufacturer's catalogue, you can read and download specific project-related parts in a list. Direct feedback is displayed in the form of a traffic-light system:
Green is for all the parts that have been found. By selecting "DOWNLOAD PARTS", the package will be generated and loaded for you. You can download these immediately and import them into WSCAD SUITE. You can find the import function in the SUITE under Tools | Master data | Import data package. Unpack the downloaded ZIP file and import all articles at once.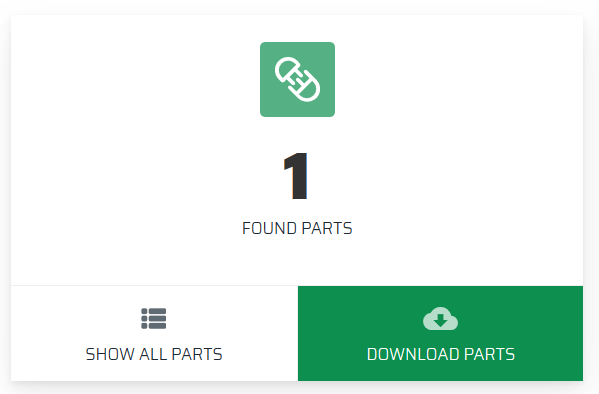 Amber is for parts for which there were no hits. These parts are not available in wscaduniverse.com. However, you can submit a part request. If it is urgent, ask us for a quote.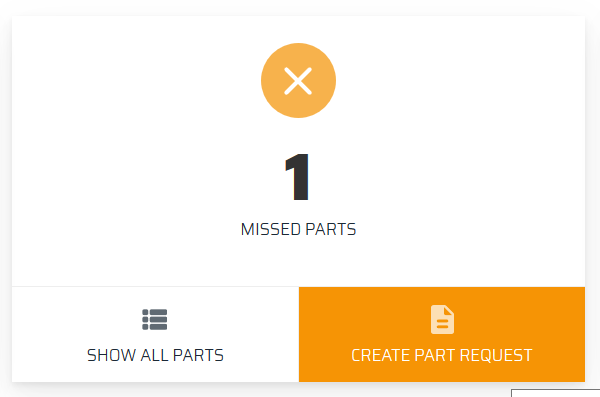 You can view the list of articles to be created under "SHOW ALL PARTS".

The available information will be added to the part request form. Therefore, select "Create Part Request": There are 2 types of part request:
The free part request: with this variant, parts are created but not within a specific period of time. Dealing with your request may take longer depending on the level of orders in each case.
The request with quotation: with this option, you will receive a non-binding quote and the parts will be created immediately as soon as you place your order. If it is urgent, we advise you to use this option.
Red is for parts for which the parts information was entered incorrectly or where an error occurred. Please take another look at your list to make sure that everything has been filled in correctly.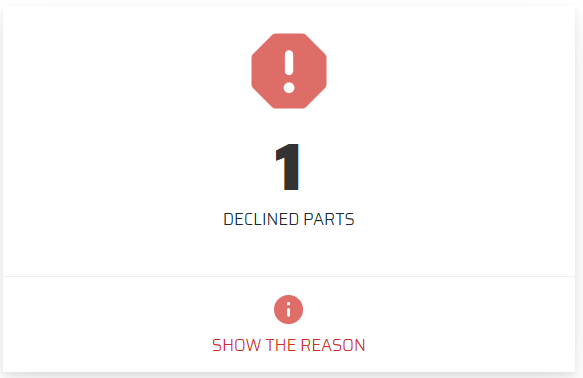 Select "SHOW THE REASON" to get a more detailed description of the error:

This process is currently the quickest way to start a project. WSCAD SUITE users now have an even faster way to use even more data. When switching to WSCAD SUITE, the fast import process means that users of other electrical CAD systems can start using our solution straight away.
A lot of companies create technical data manually or commission service-providers to carry out the task for them. It's not difficult to understand why: creation will take a designer who occasionally produces part data and symbols for electrical CAD systems up to 30 minutes.  This cannot be regarded as an effective use of resources and time.
In the wscaduniverse.com online part library  users will currently find more than 1.4 million symbols and pieces of part data from more than 330 manufacturers in the electrical CAD formats WSCAD, DXF/DWG and Eplan* format. It also contains high-quality 3D data in common CAD formats such as STEP format, for example. These can be used to display accurate digital models of whole control cabinets and carry out collision checks based on actual component dimensions. Eplan* users who do not have access to their own data portal due to the lack of a maintenance contract can find the solution they need in wscaduniverse.com. Not only is the use of wscaduniverse.com free for users, it is also free for manufacturers to upload their parts data for free!
Individual parts can be downloaded directly from WSCAD SUITE in just two steps – in addition to that, users of other programs can also use wscaduniverse.com free of charge.
*This brand belongs to a third party who has no connection with WSCAD GmbH.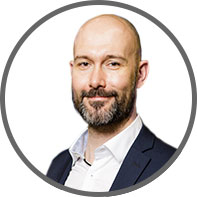 Thomas Schubbach
Head of Business Development